In the summer of 2018, Calvé launched a brand new tv commercial, with a young version of the world famous soccer player Lieke Martens in the lead. Following the previous highly successful Calvé commercials featuring various (sport)heroes, this commercial again revolves around a young talent with big dreams. Lieke Martens was the first woman ever to be portrayed in one of the heart warming and legendary commercials of the brand.
Approach
To launch the campaign in an appropriate way, we thought of organising a press premiere at the soccer club where the commercial was recorded. Lieke Martens and Bobbie, the girl who plays the role of a young Lieke in the commercial, were present. The commercial was displayed on a big screen for the first time. There was also a clinic with Lieke for the girls team of the soccer club. Afterwards, the opportunity was given to take pictures with Bobbie and Lieke, and a big pile of bread with peanut butter was offered.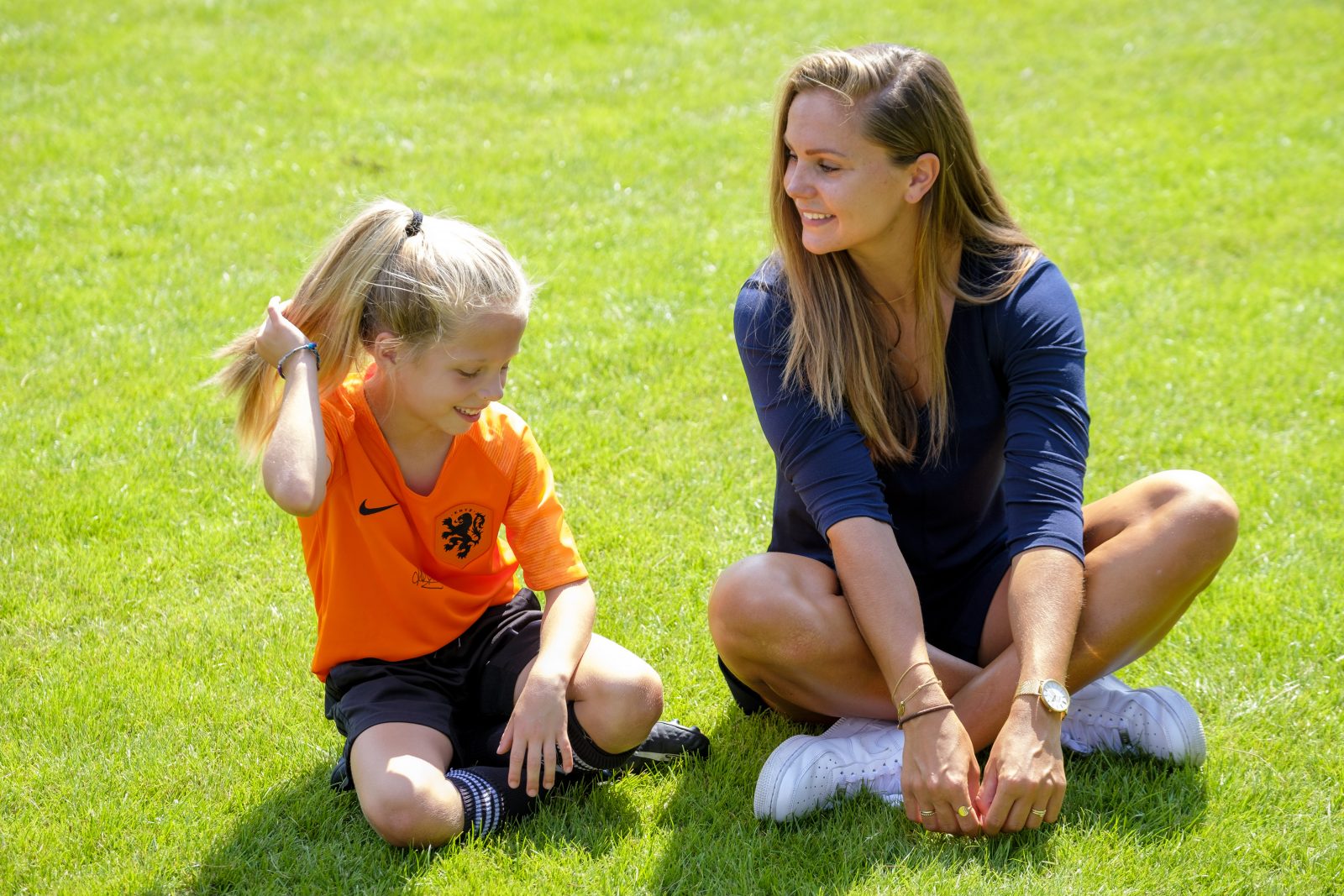 Results
The commercial almost immediately went viral and was featured in many (online) magazines, papers and blogs. Journalist and TV-reviewer Angela de Jong said: 'The commercials of Calvé rise far above the average the viewer gets to see every evening again. I have to admit: after 45 seconds of watching, I had tears in my eyes because of that fanatic girl who was completely on her own in the rain, improving her skills and doing tricks.
The commercial is much more than just a regular TV spot about a soccer training and peanut butter. It is a pamphlet about chasing dreams, conquering stereotypical prejudices, courage, bravery, emancipation, pushing boundaries, determination and stubbornness.' The commercial was awarded a silver medal at the 'Ster Gouden Loeki' election.