As main sponsor of Feyenoord, car brand Opel was allowed to offer a very special day: A wedding at the centre spot of the soccer stadium 'De Kuip' in Rotterdam. Over 200 couples participated in the competition, in an attempt to win this unique wedding event. The competition was called 'Hand in Hand voor het leven', which means 'hand in hand for life', and referring to the Feyenoord slogan.
Almost immediately after he heard he won the competition, winner Johan asked his girlfriend, Anita, live on the radio, to marry him. The groom had already insisted on marrying on the centre spot of 'De Kuip' for twelve years, and otherwise he did not want to marry. When Anita said 'YES', the organisation of the dream wedding could start. Anita had to try on wedding dresses of Mary Borsato (a famous Dutch wedding dress-designer), the couple had to choose rings, the guests had to be invited and a bridal suite with a view on the holy grass of 'De Kuip' had to be furnished.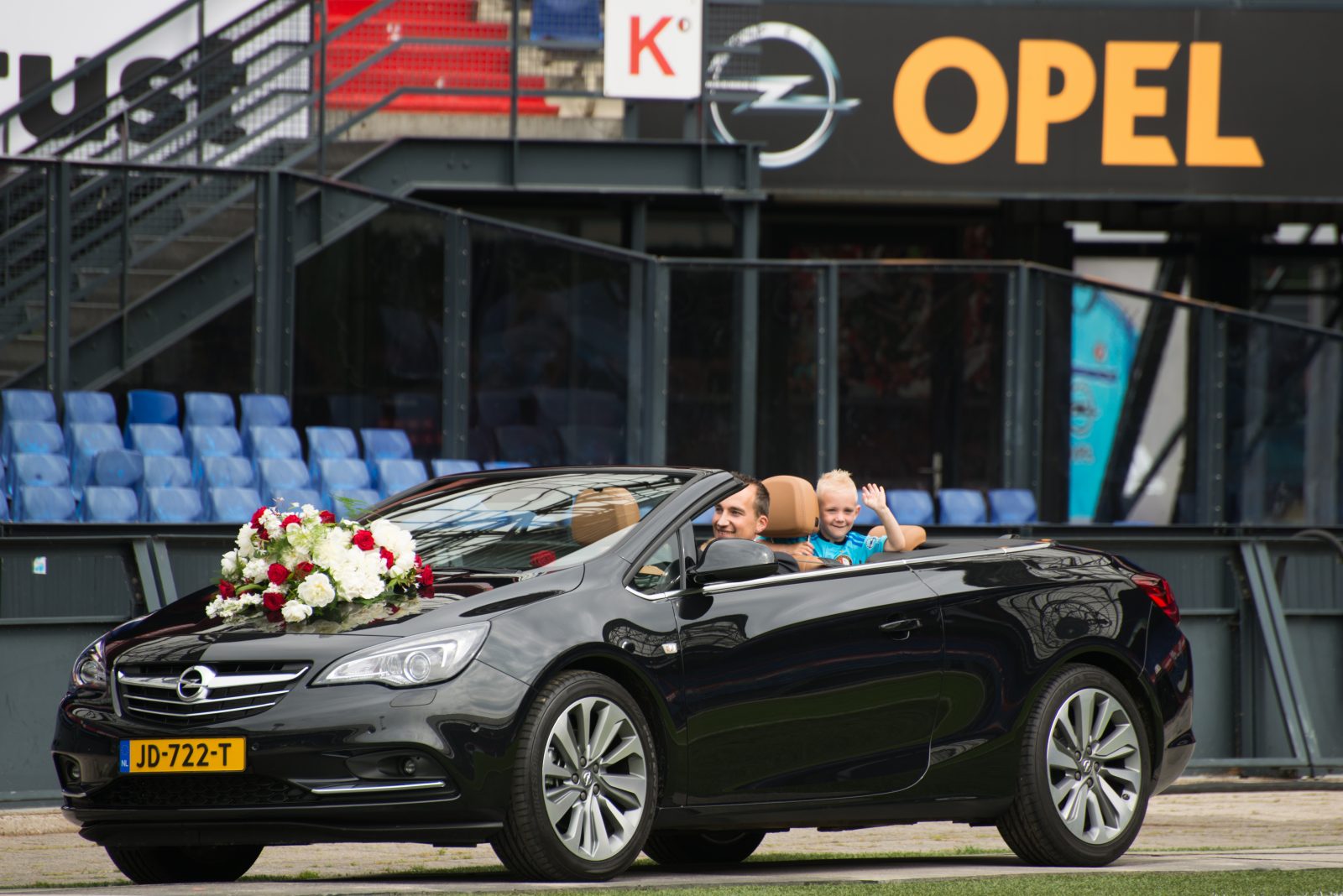 The press loved the idea of Opel. The announcement, the proposal, all the preparations and, of course, the wedding itself, were all picked up by the national and regional media. In June 2016, Johan and Anita married in the presence of their family and friends on the centre spot. Lee Towers (the iconic singer from Rotterdam for Feyenoord fans) sang 'You never walk alone' for them, and dozens of cameras were present to record everything.